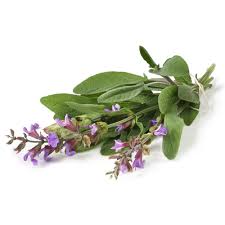 Sage Oil
Regular price $75.00 Sale
Salvia Officinalis is a strong, spicy, clarifying and uplifting aromatic oil. Used in aromatherapy and in massages.
The oil is steam distilled from the leaves of the herb.  In the Middle Ages, Sage earned the nickname "Sage the Savior" for its various treasured properties. For its cleansing and nerve tonic properties, the Lakota Indians nicknamed it "Master Herb."
Used in aromatherapy applications, Sage Essential Oil is known to stimulate and clarify the mind while exhibiting a balancing, uplifting, soothing, and strengthening effect on the senses to ease negative moods. It is known to promote a sense of attentiveness, enhance memory, and soothe discomforts.