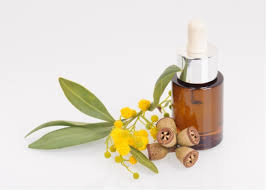 Eucalyptus Oil
Regular price $30.00 Sale
Eucalyptus globulus essential oil is a cooling aromatic minty scent use in massage and aromatherapy.
Steam distilled from small leaves and branches, it is well known for its cooling and minty sensations. Eucalyptus has purifying properties that can be beneficial for the skin and for cleansing surfaces and the air.
Studies have shown that Eucalyptus is effective in helping lessen tension and often can be found in mouth rinses to freshen breath and promote oral health.